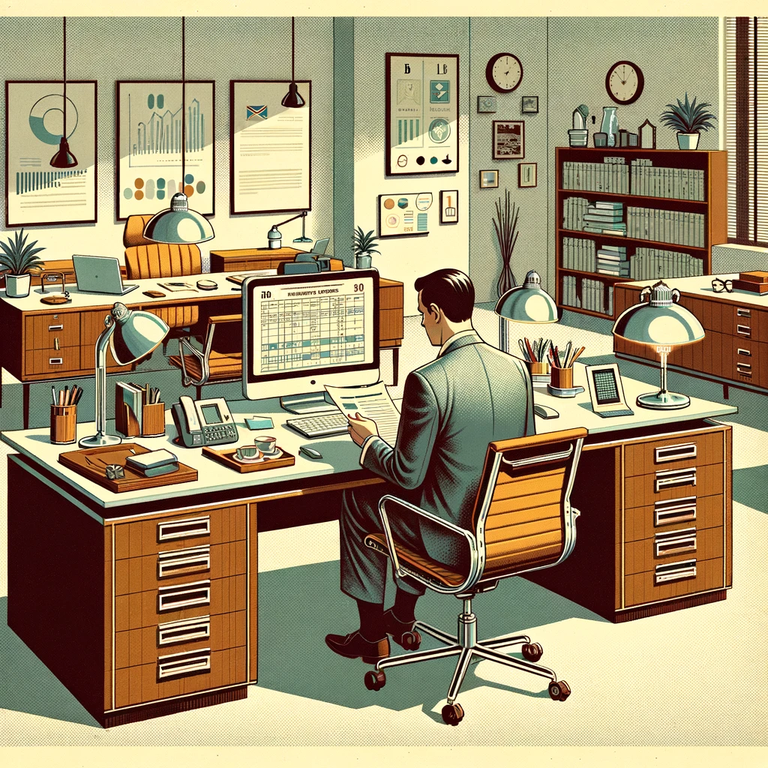 Human Resources & Payroll
Epinomy makes it easy to recruit and manage employees. With one system, organizations can track an employee's leaves, expenses, appraisals, and much more. Configure every detail pertaining to employment, onboarding, positions, and payroll with an all-in-one system.
Talent Acquisition
Intelligent talent acquisition and recruitment. Utilize a built-in recruitment tool to manage hiring. It allows you to plan your labor needs, post job opportunities on your website, evaluate and email applicants, and save documents. Make sure you don't go over your HR budget by using linked data between staffing plans and job vacancies.
Employee Repository
Managing employee information can be challenging and difficult. You can upload and share multimedia files (such as images, videos, documents). You have the option of directly uploading the files or using a web link.
Employee Training
Upskill your workforce. Set up training events for your staff members, which will be instantly linked to their calendars allowing them to view the schedule and make to-do lists in accordance with the trainings.
Key Performance Indicators
Utilize the Energy Points system to track employee performance and redefine team excellence. You can monitor employees' progress and handle compensation increases and bonuses for top performance thanks to an integrated appraisal module and dashboard of crucial HR KPIs.
Expense Management
Efficiently manage expenses, trip requests, and employee advances. Managers can view all staff spending at once. Simple approval processes and pre-built customizable workflows reduce the need for human expense claim management.
Automatic Attendance
Payroll and leave administration are seamlessly integrated with attendance monitoring. Epinomy offers a variety of real-time attendance capture options, including hardware integration for biometrics.
Leave Management
For each department or business unit, uniquely configure the leave management options. Enter weekends, choose the number of working hours, approve leave transfers, and more with a few clicks. The leave calendar and centralized leave summary ledgers, which provide a transparent picture of all employee leave data, will reflect everything.
Payroll Period & Tax Slabs
Establish the payroll processing timeframe (financial year or monthly, your choice) and the employee tax salary slabs. According to your country's tax laws, you can also add various tax slabs for a payroll period.
Configurable Salary Structures
Use different salary structures to recognize or reward top-performing or highly ranked personnel. For each salary structure, you can define alternative calculations based on moving parts, income, and deductions. Assign the appropriate salary structure to each person or department, process payroll, and watch as salary slips are generated automatically.
Payroll Entry
Embrace effortless payroll processing and say goodbye to creating individual pay slips. Based on time sheets (with automatic validation), wage components, and salary structures, generate payslips automatically.
Validate Attendance
Although remote work is a popular trend right now, if you're more traditional, use the smart payroll software to check employee attendance. Create pay stubs based on the number of present days, unpaid time off, half days, and other factors.
Verify Time Sheets
An employee's pay will often be determined by the number of hours they put in on a particular project. You can make sure that the payroll entry automatically bills these extra hours in the salary slip if these hours are monitored using time sheets.
Personalized Payslips
You can easily customize print formats with your branding to give them a more personalized feel using easy customization features. Include the letterhead for your company, set the format for the compensation components, or go for a polished, businesslike appearance by providing details like the date of payment and pay period.
Variable Pay
You might need to make ad hoc adjustments to your salary arrangements, whether it's for a deputation allowance or arrears or a bonus for excellent performance. Because of this, you can add or subtract salary for a specific employee when processing payroll using the Additional Salary function.
Password-Protected Payslips
We are aware of the significance of protecting sensitive data in the era of the strict GDPR and data rules. Make sure that your employees' payslips are password-protected with a straightforward setting so that only they have access to their paycheck information. The settings allow for the configuration of passwords for the payslips.
On-The-Fly Customizations
By including custom fields in your forms, you can map the data that matters to you. Then, without writing a single line of code, modify form behavior by auto-fetching values, hiding fields based on user roles, and developing unique print formats.
Self Onboarding & Implementation
The world's first smart, do-it-yourself ERP includes all the tools you need to achieve HR excellence. With superb documentation and lessons that enable a zero-touch, you can transform your organization.
Leave Management System
Set weekends and the number of working hours, allow leave transfers, and many other fantastic features to customize leave management choices for a department or a whole corporate unit.